Excavating Services Perth
September 23, 2015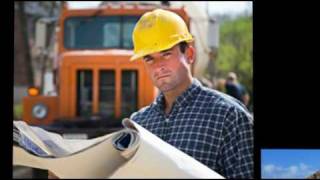 The residential market has never been bigger, and whether you're considering having an extension built on a pre-existing property, or a brand new residence constructed entirely; it's important to source the right builders for the job! A residential construction company specialises in the development of homes, flats and similar premises.
Unlike commercial construction (such as offices, shopping malls and larger premises), residential buildings will often require a far greater level of functionality. As a result, a good company will have a great range of experience in installing fittings, fixtures and general amenities such as active pipes and electrical facilities.
It's uncommon to find a room within a home without at least some source of power – and even in small bathrooms where windows may not be present – the demand for a light switch will still be present. Residential properties may be constructed using the same materials and techniques as commercial properties, but the features that will be present must be planned far ahead.
For example, a home will need a particular room designated as the kitchen, and as a result – the pipes and systems will need to be installed and connected ahead of time. An office building differs in this sense; as pipes will be run throughout walls and ceilings, which allows a kitchen to be defined and developed as the construction progresses.
Earthmoving and Excavation Services in Perth