Concrete Resurfacing
December 21, 2015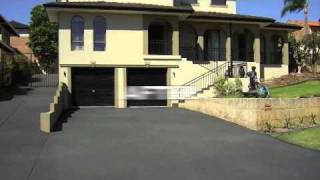 Concrete Driveway – Complete Concrete Cutting & Resurfacing Solutions, CRS – Complete Resurfacing Solutions. We are your concrete reserfacing experts.
CRS concrete specialists are an experienced concrete Resurfacing company. Our services are available to anyone across the Perth metro area providing solutions to domestic and commercial properties.
The benfits of using CRS is that you'll get permanent bonding to your old Extremely Hard Wearing, Non Fade, Easy Clean, Slip Resistant, All Work Fully Guaranteed. Transform your homes look and appeal with our indoor and outdoor decorative coating systems.
Please feel free to contact us for a free no obligation quote on 94521140 or mobile 0417176182 for concrete resurfacing, grinding, paint removal, high pressure cleaning or concrete laying.
CRS Outdoor Crete Is a modified cement based concrete resurfacing system that bonds permanently to existing concrete. This is the perfect solution for customers who are looking for an affordable designer product tailored to their requirements. Turn your dull concrete into something to be proud of.
CRS indoor Crete is a modified cement based coating system that will transform your concrete floor into the simulated look of granite at around 65% lower cost than other floor coverings such as tiles or timber. Stone Crete can be quickly installed over existing concrete giving a ceramic like finish that is extremely hard wearing with no grout lines to collect dirt.
CRS Workshop Crete Is a modified cement based concrete resurfacing system that is an ideal low cost alternative for customers who don't require a decorative finish. Making it ideal for workshops carports equipment showrooms.
CRS Clean and Seal We will clean your existing pavers or concrete removing years of dirt and apply our commercial grade protecting sealer, to lock in your new look,